BOSTON ILLUSTRATED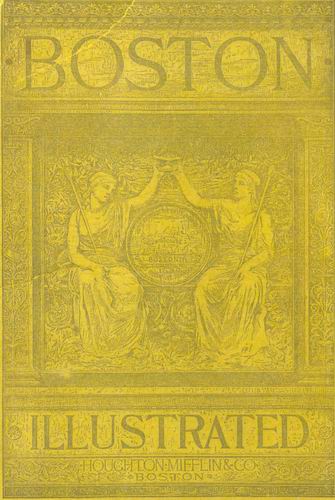 CONTAINING FULL DESCRIPTIONS OF
THE CITY AND ITS IMMEDIATE SUBURBS, ITS PUBLIC
BUILDINGS AND INSTITUTIONS, BUSINESS EDIFICES,
PARKS AND AVENUES, STATUES, HARBOR
AND ISLANDS, ETC., ETC.

WITH NUMEROUS HISTORICAL ALLUSIONS

EDITED BY
EDWIN M. BACON

AUTHOR OF BACON'S "DICTIONARY OF BOSTON"
NEW AND REVISED EDITION

BOSTON AND NEW YORK
HOUGHTON, MIFFLIN AND COMPANY

The Riverside Press, Cambridge
Copyright, 1872, 1875, 1878, 1883, and 1886

JAMES N. OSGOOD & CO.,
HOUGHTON, OSGOOD & CO.,
AND HOUGHTON, MIFFLIN & CO.

The Riverside Press, Cambridge, Mass., U. S. A.
Electrotyped and Printed by H. O. Houghton & Company.

PREFATORY NOTE.
The text of "Boston Illustrated" has been revised thoroughly for this edition and brought to date, so that the little volume may be depended upon as a trustworthy guide to the city of to-day and a serviceable handbook both for the visitor and the resident. While all the features which have made it popular for so many years have been retained, the work has been freshened, new mate­rial added, and new illustrations introduced. In the preparation of this, as of previous editions, the aim has been to present much information in small compass; to make a ready reference book as well as a handy pocket guide.

BOSTON
March 1891.