Wallpaper Images
for your Computer

Nekrassoff
Informational
Pages

Web Text-ures©
Free Books on-line

Guide to
Illustrators Page

Our Cats'
Very Own
Web Pages!
SOME
MERCHANTS AND SEA CAPTAINS
OF OLD BOSTON
BEING A COLLECTION OF SKETCHES OF
NOTABLE MEN AND MERCANTILE HOUSES
PROMINENT DURING THE EARLY HALF
OF THE NINETEENTH CENTURY
IN THE
COMMERCE AND SHIPPING
OF BOSTON
PRINTED FOR THE
State Street Trust Company
BOSTON, MASS.
COPYRIGHT 1918
BY THE STATE STREET TRUST COMPANY
The headpiece above the article on Russell Sturgis is drawn from
the picture of "India Wharf in 1857" through the courtesy of F. B. C. Bradlee, Esq.
Compiled, arranged and printed by direction of Walton Advertising & Printing Co., Boston, Mass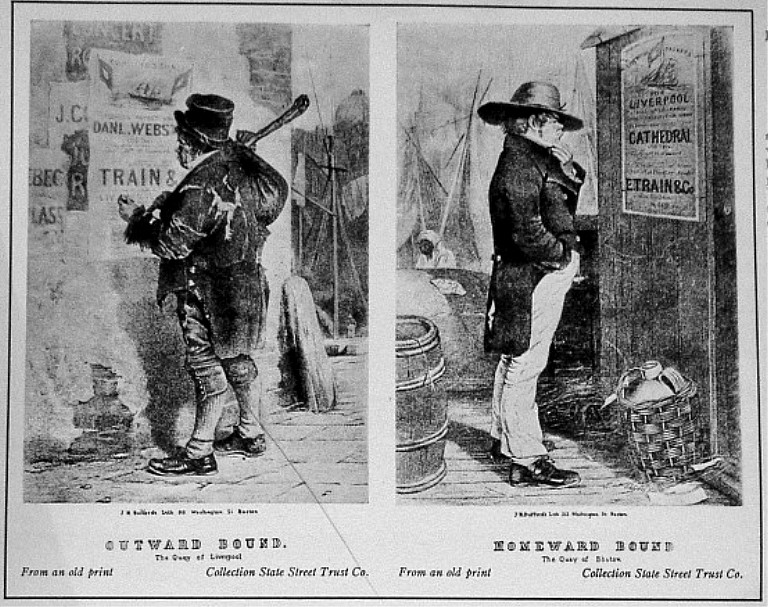 COLONEL THOMAS HANDASYD PERKINS, JR.

CAPTAIN BURKE AND HIS GALLANT RESCUE

ACCOUNT OF TILTON FAMILY AGAINST INDIANS

A. & C. CUNNINGHAM, AND DABNEY & CUNNINGHAM