Kellscraft Studio
Home Page

Wallpaper Images
for your Computer

Nekrassoff
Informational
Pages

Web Text-ures©
Free Books on-line

Guide to
Illustrators Page

Our Cats'
Very Own
Web Pages!
Our Little Mexican Cousin
By
Edward C. Butler
Ex-Secretary of the United States Legation,
City of Mexico
Illustrated
Boston
L. C. Page & Company
Publishers
copyright, 1905
By L. C. PAGE & COMPANY
(INCORPORATED)
Published September, 1905
Second Impression, March, 1906
COLONIAL PRESS
Electrotyped and Printed by C. H. Simonds & Co.
Boston, U. S. A.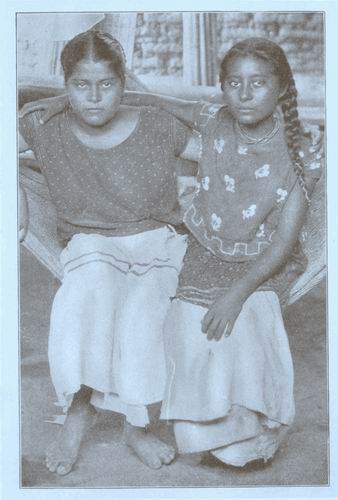 "THEY ARE SURVIVORS OF A RACE LONG RELEGATED TO THE PAST"
Preface
ONE generation ago American histories pictured Mexico as a land of volcanoes and palms, cathedrals, bandits and revolutions, and a dark-eyed race riding about in stages. Even in 1874 railroads and telegraphs, the veins and nerves of a nation, were unknown, and New York was a fortnight's steamer ride from Mexico City; to-day they are but one hundred hours apart. Bandits and revolutions are now unknown, the only revolutions being of car-wheels and machinery belting.
The mental revolution includes the boys and girls of Mexico. Family life, formerly intimate and conservative, broadens, and the old-time interdependence gives way to independence. English is now spoken by the youth; in fact, they are more ambitious to learn English than their American cousins to learn Spanish. Lads and lassies of this lovely land are sent to American schools to finish their education. They return with American ideas. The boys are as enthusiastic over baseball and football as are the American boys; the girls fraternize freely with foreign playmates.
Surely our little Mexican cousin now lives in a new morning of thought, on the threshold of modernizing ideas and at the open door of expectant promise and radiant possibility.
The siesta and the fiesta fade, the "mañana" habit is being forgotten, and mutual respect and regard increasingly unite the Mexicans and Americans. In 1894, the writer, as secretary of the American Legation, in conversation with President Porfirio Diaz, heard him call the United States "Mexico's big brother." God grant that this big brother may always treat his Mexican sister with gallantry and kindness, thus helping her to work out her own wonderful destiny.