THE VISION OF SIR LAUNFAL
BY
JAMES RUSSELL LOWELL
WITH DESIGNS BY E. H. GARRETT
BOSTON AND NEW YORK
HOUGHTON, MIFFLIN AND COMPANY
The Riverside Press, Cambridge
MDCCCXCI
Copyright 1848, 1857, 1866, 1868, 1869, 1876, and 1890
By James Russell Lowell,
Copyright 1890,
By Houghton, Mifflin & Co.
All Rights Reserved.
The Riverside Press, Cambridge, Mass, USA
Electrotyped and printed by H. O. Houghton & Company.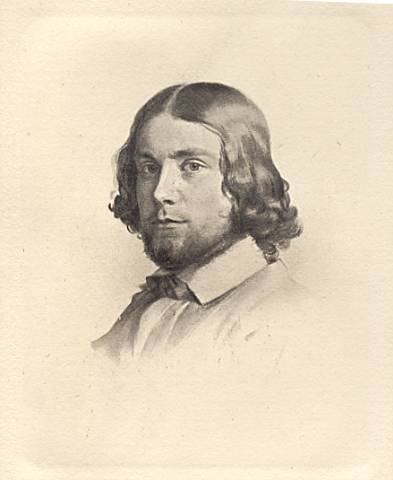 Contents
List of Illustrations
JAMES RUSSELL LOWELL
(from a crayon by William Page, in 1842, owned by Mrs. Charles F. Briggs, Brooklyn, N.Y.)
And what is so rare as a day in June?
Now is the high-tide of the year
My golden spurs now bring to me
And bring to me my richest mail
As Sir Launfal made mom through the darksome gate,
He was 'ware of a leper
Down swept the chill wind from the mountain peak
An old bent man, worn out and frail
So he mused, as he sat, of a sunnier clime
The castle gate stands open now,
And the wanderer is welcome to the hall.
The Photogravures were executed by A. W. Elson & Co., Boston.