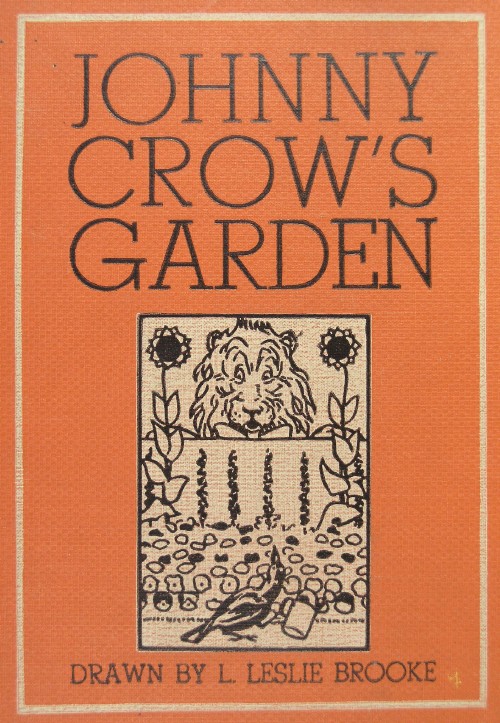 You must read aloud these nonsense rhymes and see for yourself how much fun they are. And look at the pictures drawn by Leslie Brooke. Someone said that no one ever saw a pig dance, but if a pig ever did dance,he would look exactly the way Leslie Brooke drew him.
When Leslie Brooke was a little boy he and his brother used to play a game with their father. They would make up the first line of a jingle and, quick as thought, their father would have to make up a second line using the name of some kind of animal. When Leslie Brooke grew up he put these jingles into a bookfor you, making lovely funny pictures for them.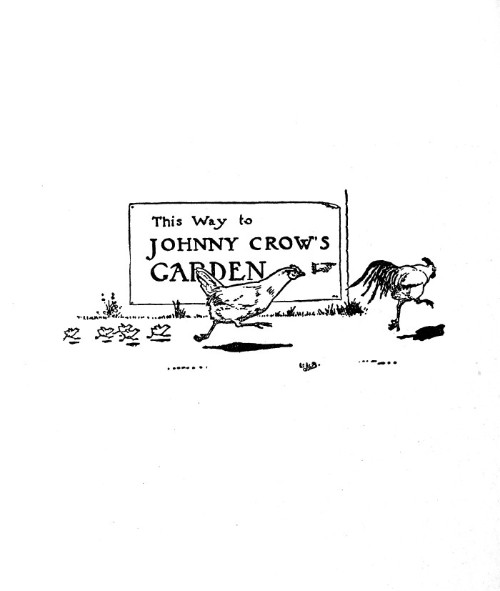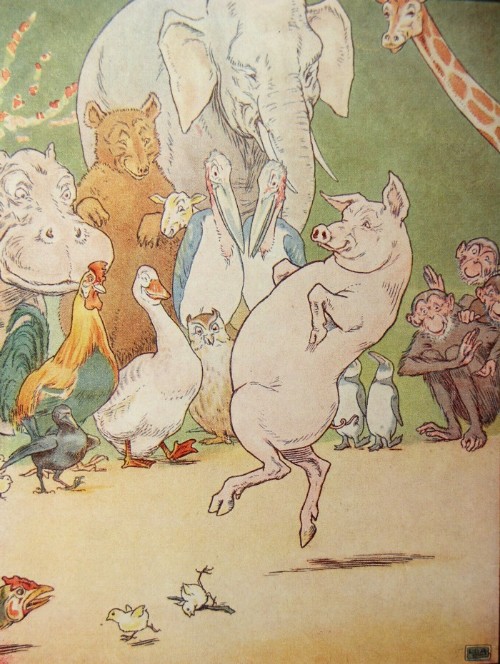 JOHNNY CROW'S GARDEN
A PICTURE BOOK
DRAWN BY
L. LESLIE BROOKE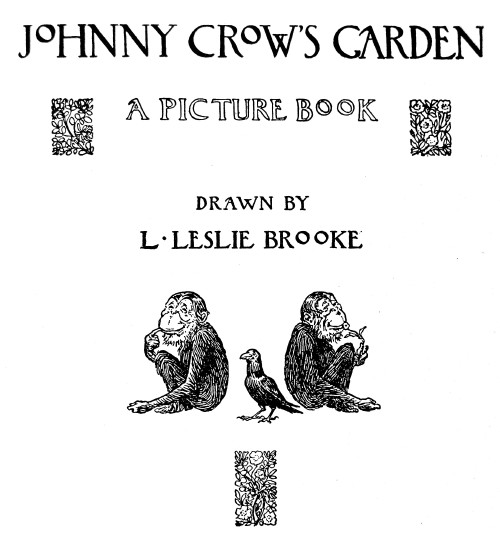 THIS SPECIAL EDITION IS PUBLISHED BY ARRANGEMENT WITH
THE PUBLISHERS OF THE REGULAR EDITION
FREDERICK WARNE AND COMPANY LTD.
BY
E. M. HALE AND COMPANY
EAU CLAIRE, WISCONSIN
COPYRIGHT
F. WARNE & CO., LTD.
LONDON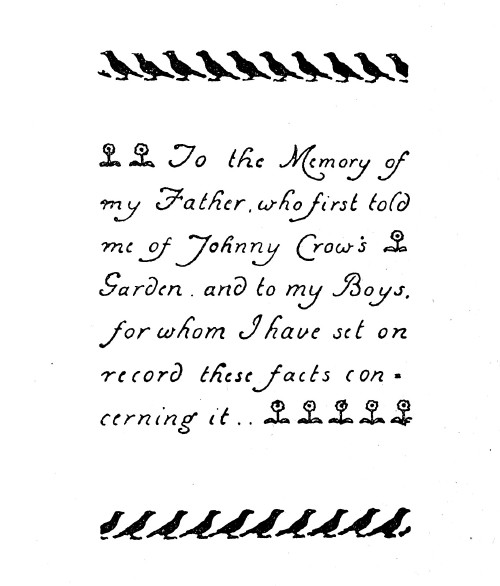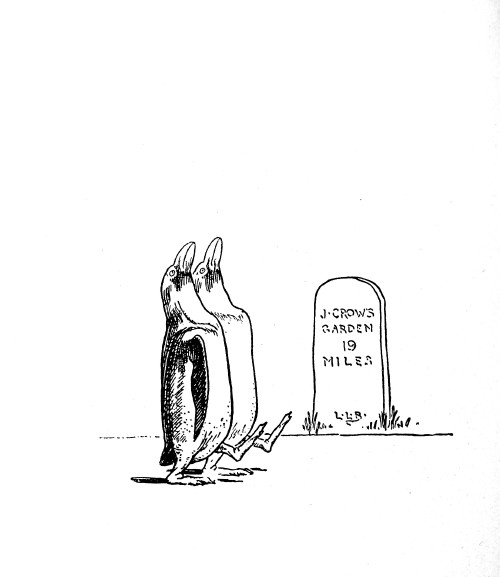 Click here to continue to the book...